With our shared passion for hospitality, our team creates one-of-a-kind hotels, restaurants, stores and spas in Europe's most inspiring neighborhoods.
Our Values
We provide heartfelt service

We believe in the importance of hospitality, and we respect and nurture each other as well as the communities around us.

Creativity is our back bone

Each member of our company is creative and we use that to create one-of-a-kind experiences as well as solve problems.

We are ambitious

We are always looking for the new, next and different, and we believe in growing ourselves both personally and professionally.

We are surprising

We are fluid and flexible, we don't settle and we embrace uncertainty.
Get to Know Us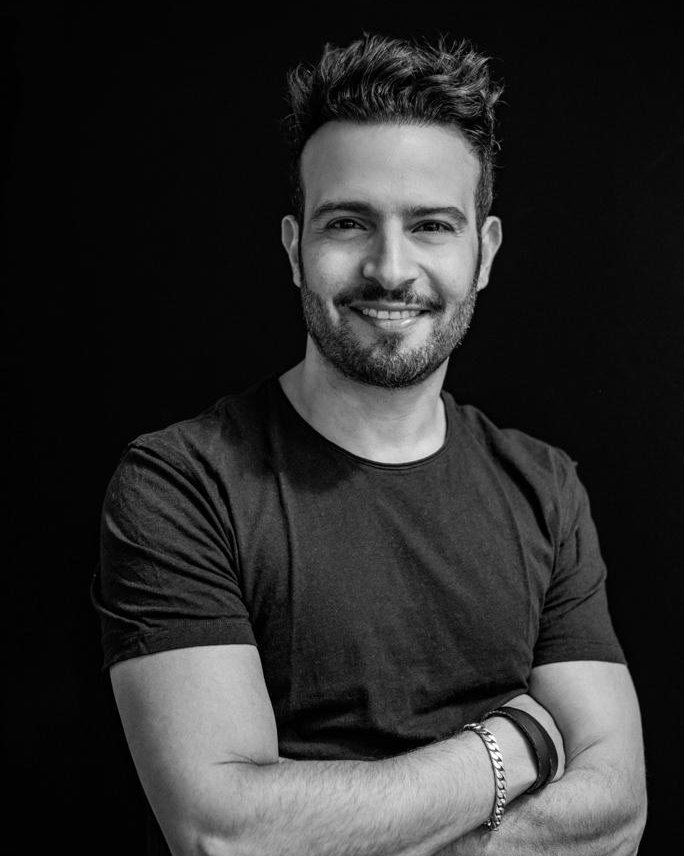 VP, Finance, IT & Systems

Mariette has over 15 years of experience in hospitality finance and worked with NH Hotels and GCH Hotel Group before joining Sircle Collection.

FUN FACT: She has two Siamese cats who love attending Zoom meetings

VP, Brand, Marketing & Communications

Before joining Sircle Collection in January 2017, Laura oversaw the branding and marketing for The Standard Hotels and André Balazs Properties for five collective years. Prior to that, she oversaw marketing at the leading American fashion brands J. Crew and Madewell.

FUN FACT: She created an app about healing crystals.

VP, Sales & Revenue

Patty has been with the company since 2010. Prior to working at Sircle Collection, she oversaw revenue at NH Hotels and Bilderberg. Now she oversees Revenue, Sales and the Booking Office in addition to conducting feasbility studies for future projects.

Fun fact: She will get up at 6 in the morning to watch Formula One.

VP, People & Culture

Hye Jin joined Sircle Collection in 2007 after working in human resources for several companies. In her role with Sircle Collection, she oversees all human resource-related operations for Sircle Collection and our sister company, The Entourage Group.

FUN FACT: She can bake stunning and very elaborate cakes.

Regional Operations Director, The Netherlands

Barbara joined Sircle Collection in 2012 as the first actual employee of Sircle Collection as the (pre-opening) Hotel Manager of Sir Albert, where the journey for our expansion started. After opening Sir Albert and Sir Adam, she became Regional Operations Director of The Netherlands, where she overlooks all the hotels in the region. She has over 20 years of passionate hospitality experience; her hotel journey started with NH Hotels in sales.

Fun fact: Barbara is the hardcore participant and internal ambassador of the weekly Monday evening Sircle Collection Boot Camp at the IJ river bank in front of Sir Adam.

Group Director, Property Management

Marc joined Sircle Collection in January 2019 and is responsible for all property matters related to the company.

FUN FACT: If you can't understand what he is saying, chances are it's pretty funny

Group Director, Food & Beverage

Before joining Sircle Collection in 2018, Joris was responsible for conceptualizing, operating and the scaling of various multi-property restaurant and bar concepts. At Sircle Collection, he is responsible for all F&B related matters and the implementation of new F&B concepts throughout new and existing hotels in the Sircle Collection portfolio.

Fun fact: Joris can rap the entire 15 minutes of Sugar Hill Gang's "Rappers Delight".

General Manager, Sir Victor

At 18, Jordi decided to start his studies in cooking, since it was one of his passions. He studied at the hospitality school while also working in a kitchen, but after a year, he saw that what he liked was to connect with the people who came to visit his city of Barcelona. In 1992, Barcelona did the best marketing campaign in the world the Olympics, which made him decide to study tourism. After living in London and France for a year, he started working in hotels in the city and joined Sir Victor in 2018.

Fun fact: He is a passionate member of Futbol Club Barcelona.

Hotel Manager, Park Centraal Amsterdam

Natalia has over 20 years of experience in the hotel industry. She joined Sircle Collection in 2017 as Hotel Manager in order to operationally lead the full refurbishment and rebranding of Park Hotel, now Park Centraal. Previously, she lead hotel teams at Intercontinenal Hotel Group and NH Hotels.

Fun fact: You often will see her wearing a flower on her jacket. They are made by her mother who lives in Spain.

Hotel Manager, Sir Adam and Sir Albert

As the Hotel Manager of Sir Adam, Rick oversees the daily operations at this funky hotel. Before joining Sircle Collection in 2017, he worked for seven years at Starwood Hotels & Resorts and Marriott in multiple high-end properties in a variety of destinations like Paris and Barcelona.

Fun fact: In his spare time, Rick imports Spanish wines as well.

Hotel Manager, Max Brown Amsterdam and Museum Square

After the hotel management school, Sophie started her career at Sircle Collection in 2011. She started at Park Hotel Amsterdam as GSM and grew in the role as a FO manager. After that, she moved on to Sir Adam as Operations Manager. After almost a year, she became the Hotel Manager of Sir Albert and now in the beautiful role of Clustermanager of Max Brown Hotels in Amsterdam. She's grateful to have had the opportunity to work for all of five of Sircle Collection's hotels in Amsterdam and for all three of the brands.

Fun fact: Sophie speaks five languages: Dutch, English, German, Spanish and Italian.

Hotel Manager, Max Brown Ku'damm

Peggy started her career as a restaurant specialist and used to work in Switzerland, the German Baltic Sea and Maine, USA.

She found her place to settle down in Berlin, and after successfully completing the hotel management school for business administration, she joined our company in 2016 with the opening for Max Brown Ku'damm.

Fun fact: She once lived in a flatshare with 10 Jamaicans and two skunks.

Hotel Manager, Park Hotel Den Haag

Olaf has been in the hospitality industry since 2000 and has worked in various areas, such as sales, revenue, food & beverage and more, until becoming an experienced and dedicated General Manager. He has worked for Golden Tulip, NH Hotels and HTC Advies before joining Sircle Collection.

Fun fact: As one of the four boys in his family, Olaf is the one who has had the most injuries because he took more risks and wasn't afraid to try things out.

Hotel Manager, Max Brown 7th District

Eva joined Sircle Collection, specifically the Max Brown 7th District team, in September 2019 and couldn't be happier to work in such a great environment (team, spirit, atmosphere). Eva has been working in hospitality for almost 18 years with a love for lifestyle hotel concepts.

Fun fact: Each day of the week has its own pair of glasses in Eva's world.

Group Director, Revenue

Sjoerd joined Sircle Collection in 2016 as Regional Director of Revenue in The Netherlands. Before joining Sircle Collection, he worked as a revenue manager, sales manager and hotel manager.

Fun fact: Sjoerd's most favorite TV program is "2 voor 12" every Friday.

Group Director, Technology & Business Solutions

Group Director, Sales

Annette is a sales professional with over 20 years of experience and a deep understanding of the wide range and full scope of commerciality. She oversees our Sales and Booking Office departments.

Fun fact: she has little patience for computer problems.

Group Director, Digital Media & CRM

Dado is a digital media expert with over 10 years of experience within the hospitality industry, specialized in SEO, e-commerce optimization, CRM and much more. Tasked with growing numerous brands' profiles internationally, he continually strives to widen Sircle Collection's footprint through innovative digital strategy.

Fun fact: Before his life in digital, Dado played handball professionally for 10 years.

Chief of Staff

Before joining Sircle Collection in February 2019, Charlotte was in New York overseeing marketing and project management for Standard International. She now works with the executive team of Sircle Collection as a strategic partner and oversees key projects within the company.

Fun fact: She speaks Hungarian, Dutch and English.

Global Director, Brand Relations

Before joining Sircle Collection, Myriel ran the membership department at Soho House Berlin. She has many years of experience in hospitality and PR.

Fun fact: Myriel's happy place is on a surfboard catching waves.

Brand Director

Isabelle is our Brand Director for all brands under Sircle Collection. She's been with us since 2016. When she is not focusing on creative brand strategies and campaigns, she is either eating at her favorite place in Amsterdam, Broodje van Dobben, or planning her next meal involving cheese. Need a restaurant tip in Amsterdam? Isabelle is our official in-house food expert.

Fun fact: you'll rarely catch her in an outfit without a hint of glitter.

General Manager, X BANK

Nicolette joined Sircle Collection in 2015. She oversees X BANK, the one and only retail venue in the company.

Fun fact: Red lipstick makes her feel strong.
Our Journey
Scroll to see the timeline of our growth from one hotel in Amsterdam to our diverse collection of projects.
Though expanding and changing over the years, this property has served as a hotel since the early 1900s.

June

Park Hotel Amsterdam

Our story starts in 2006 when we acquired Park Hotel Amsterdam. With its incredible location and numerous meeting and event spaces, it became the ideal place for travelers combining business and pleasure.

June

Europe Hotels Private Collection

We started our company, then named Europe Hotels Private Collection, in Amsterdam. Our goal: to expand upon the success of Park Hotel Amsterdam and create unique hospitality experiences across Europe.

The building of Sir Albert is a former diamond-cutting factory.

May

Sir Albert

We introduced Amsterdam's Sir Albert, the beginning of our first original brand, Sir Hotels. Sir creates one-of-a-kind hotel experiences in some of the most interesting neighborhoods in the world. We take all the local specialties, surprises, strangeness and secrets—and amplify it with our own personal take on modern luxury.

This hotel is set right where two of Amsterdam's most famous canals intersect.

November

Max Brown Canal District

We unveiled Amsterdam's Max Brown Canal District, the beginning of our second original brand, Max Brown Hotels. Max Brown is our easy-going complement to the design-driven Sir Hotels, and it's all about the basics at their best: the best beds, coffee and locations.

The hotel is steps away from the world-famous Rijksmuseum and Van Gogh Museum.

February

Max Brown Museum Square

Max Brown Museum Square, our second Max Brown in Amsterdam, joined the collection.

"X BANK" is a nod to the historic bank that formerly occupied the building.

October

This month, we opened three remarkable properties

We opened our first property in Düsseldorf, Max Brown Midtown, our first Berlin property, Sir Savigny and our first design and fashion concept store, Amsterdam's X BANK.

Benedict, an ever-popular 24/7 breakfast restaurant, is located on the hotel's ground floor.

December

Max Brown Ku'damm

We celebrated the opening of Berlin's Max Brown Ku'damm, our second Berlin hotel in the collection.

The A'DAM Tower is a creative community. Sir Adam shares the building with Gibson, Sony Music and more.

February

Sir Adam

We unveiled the monumental, music-inspired Sir Adam within Amsterdam North's famous A'DAM Tower.

The hotel has its own spa that is level with the beautiful Nikolaifleet canal.

March

Sir Nikolai

We unveiled our first property in Hamburg, the stunning Sir Nikolai.

The interior design reflects elements of the surrounding maritime culture.

June

Sir Joan

We celebrated the opening of our first property in Ibiza, the five-star Sir Joan.

November

Park Hotel Den Haag

We acquired the historic Park Hotel Den Haag to expand the Park Hotel family.

The hotel has a private movie theater.

May

Max Brown 7th District & Seven North

We opened our biggest Max Brown yet: Vienna's Max Brown 7th District. We also partnered with celebrated chef Eyal Shani to open, Seven North, an original Mediterranean-inspired restaurant concept, on the hotel's ground floor.

Sir Victor is named after Victor Català, the revolutionary female Catalan writer.

June

Sir Victor

We celebrated the opening of our first property in Barcelona, the monumental Sir Victor. Additionally, we opened an original food and beverage concept, The Rooftop at Sir Victor.

The idea of this hotel is "where purpose meets pleasure".

September

Park Centraal Amsterdam

We rebranded Amsterdam's Park Hotel to Park Centraal, with plans to rebrand the Den Haag property in 2021. The Park Centraal Hotels brand brings the rich history and heritage of each property to life and celebrates the Dutch work-life balance. We then opened Bar Claes in the hotel's lobby—our third original food and beverage concept of the year.

January

Rebrand

We rebranded our company from Europe Hotels Private Collection to Sircle Collection to better communicate what we do and believe.

February

The Zero Space

We unveiled The Zero Space, an original spa and gym concept at Barcelona's Sir Victor.

January

New projects coming soon