Our hospitality projects would be nothing without their vibrant surrounding communities, and we seek to support them however we can.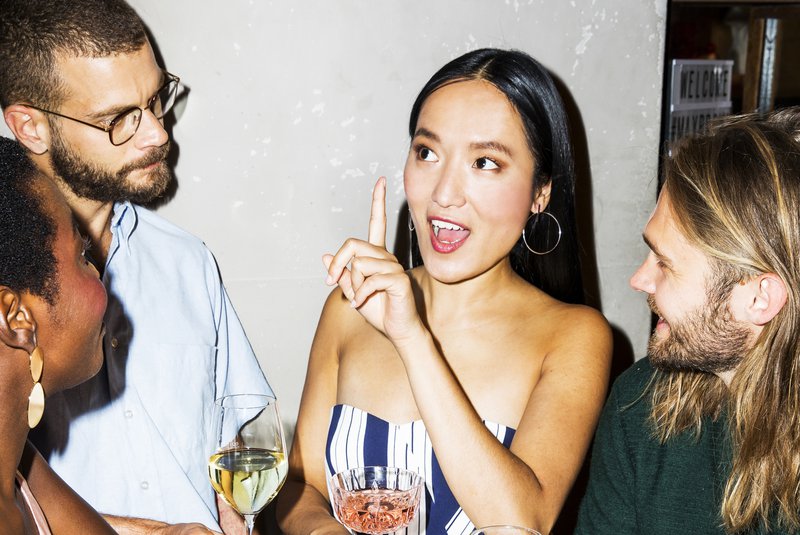 Diversity & Inclusion at Sircle Collection
With offices and hospitality projects located across Europe, from Amsterdam to Ibiza, we celebrate the diversity of our employees, international guests and local communities. Our mission is to create a more respectful, inclusive company culture and use our resources to support organizations.
A'DAM Music School

Sir Adam is partners with A'DAM Music School, an organization that funds music education for children and gives them invaluable opportunities to grow.

Amsterdam Art

Amsterdam Art is a non-profit organization that contributes to strengthening the contemporary art scene in the city of Amsterdam. Our Amsterdam Hotels Sir Albert and Sir Adam promoted their event, Amsterdam Art Weekend, and hosted VIP events

Bamboo Brush Society

Max Brown Hotels partnered with the Amsterdam-based company The Bamboo Toothbrush Society to create a custom Max Brown bamboo toothbrush, available at all Max Brown hotels. Two billion plastic toothbrushes end up oceans and landfills every year, and BBS exists to change this. They also pledge to contribute 1% of sales to nonprofit organizations dedicated to protecting the environment. We are inspired by their mission to find alternatives to wasteful plastic products.

C/O Berlin

C/O Berlin is a charitable foundation and gallery that exhibits photography and visual media shows by renowned artists. Since 2018, Sir Savigny has hosted a yearly event for their exhibitions.

Develop Africa

Sircle Collection donated notebooks to a school in Sierra Leone with the help of Develop Africa.

Part of Our Sustainability Action Plan

We are working with EarthCheck to get all of Sircle Collection's properties green certified in accordance with global sustainability standards. EarthCheck is the world's leading scientific benchmarking, certification and advisory group for travel and tourism. Since 1987, they've have helped businesses, communities and governments to deliver clean, safe, prosperous and healthy destinations for travellers to visit, live, work and play. Learn more at earthcheck.org.

Sustainability

Except Integrated Sustainability is a key sustainability consultancy based in the Netherlands. They are helping us establish our company's environmental guidelines. With a more long-term and holistic strategy, we can invest more wisely, avoid undesired future lock-ins and ensure sustainability.

Fashion Council Germany

Fashion Council Germany's goal is to support and promote emerging German fashion designers both nationally and internationally. Berlin's Sir Savigny partnered with FCG to host inspiring Fireside Chats for the German fashion community.

Female Film Cocktail

During the Berlinale in Berlin, Sir Savigny hosts the Female Film Cocktail for female professionals within the film industry. The cocktail is part of the Female Filmmakers Festival, an annual five-day film event that supports female talent of different ethnic backgrounds and nationalities who all have their own story to tell.

SUPPORTING ANIMALS AT MAX BROWN

Not only can dogs stay at Max Brown, but we also found a way to give back to animals all over the world with our charitable partnership with FOUR PAWS. When you stay at Max Brown, you can donate €1 to the global animal welfare organization for animals under direct human influence, which reveals suffering, rescues animals in need and protects them.

SUSTAINABILITY

Our collaboration with Green Partner is integral to our success in creating a sustainable future. We are working with them to get all of our properties green certified, with the aim of eventually meeting the highest global environmental standards.

Heroes on Socks

Max Brown Hotels created their own range of socks together with the Amsterdam-based company Heroes on Socks. Not only do they want to be heroes of socks, but they also want to be heroes for the environment. They are committed to sustainability within the production, packaging and transportation of their socks.

Ibiza Preservation Fund

Sir Joan is partners with the Ibiza Preservation Fund, which seeks to preserve Ibiza and Formentera's exceptional natural beauty as well as promote sustainable initiatives. In their 12 years, they've raised €2,000,000 to fund 42 projects, ranging from preserving Ibiza's iconic almond groves to surveying noise impacts on the dolphins and other life.

Jerry Bottle

Max Brown Hotels and the Netherlands-based reusable water bottle company Jerry Bottle partnered to create a custom Max Brown reusable water bottle. Jerry Bottle gives 100% of their profits to fund water projects in India and Tanzania. If you look at the bottom of your reusable steel jerry water bottle, you will see the coordinates of the water project you have funded, so you can trace exactly which village your bottle is funding.

Milkshake Festival

Max Brown Hotels partnered with Milkshake Festival for the Max Brown Bed Tour. Milkshake is a multi-genre music and dance festival in Amsterdam that welcomes everyone, no matter your color, gender or sexual orientation.

No Art Hotel x The Red Cross

During the COVID-19 crisis, Sir Adam participated in No Art Hotel, a 24-hour social distancing music and art event that took over the A'DAM Tower. Proceeds from the event were donated to The Netherlands' Red Cross.

One Warm Winter

Berlin's winters can be hard and long. Sir Savigny is partners with One Warm Winter, an organization that provides essential goods homeless people as well as refugees

Orange Babies

Orange Babies is a wonderful organization based in the Netherlands that strives every day to make HIV treatment accessible to everyone, especially children and pregnant woman. X BANK partnered with them to launch their limited-edition collaboration with Wardements.

Paper on the Rocks

Paper on the Rocks developed our beautifully sustainable Sircle Collection notebooks from stone and plant waste. Paper on the Rocks donates their time, services and at least 5% of purchases to reforestation efforts and natural reserve protection initiatives.

Patta x Umbro

In 2018, Patta and Umbro presented their second range of historical football jerseys as a tribute to Patta's hometown. X BANK joined forces with them to create a unique auction in support of the Favela Street Foundation.

Photographic Social Vision

Sir Victor in Barcelona is partners with Photographic Social Vision. Based in Barcelona, they connect socially vulnerable people to the art of photography, giving them the opportunity to be creative, reinforce their identities and question categories.

PIV Amsterdam

Amsterdam's Sir Adam hosts an exclusive monthly music session with PIV Records, the local house label and platform for emerging artists. It's a great new platform to showcase the vibe of PIV Records, their style and artists.

Plastic Whale Foundation

Amsterdam's Sir Albert donates to the Plastic Whale Foundation, an organization that strives for plastic-free waters in The Netherlands. This organization fishes more than 40,000 PET bottles yearly, which are turned into recycled PET felt used in their customized furniture.

Part of Our Sustainability Action Plan

Sircle Collection and our many hospitality projects are committed to the Sustainable Development Goals (SDG), the 17 goals developed by the United Nations that are the blueprint to creating a sustainable world by the year 2030. Learn more at www.sdgnederland.nl.

TOO GOOD TO GO

At Max Brown Hotels and Park Centraal Hotels, we sell our leftover food to Too Good to Go, the world's 1# food waste app. They connect their users with unsold food in a variety of shops and restaurants. They have already saved over 37 million meals, which prevented 94 million carbon emissions, and these numbers are growing daily. We've contributed over 2,000 meals so far as their proud partner.

The Viennale Film Festival

At Vienna's Max Brown 7th District, we partnered with Viennale, Austria's most important international film event and one of the oldest and best-known festivals in the German-speaking world.

Unseen Amsterdam

During the Open Gallery Night of Unseen Amsterdam, an annual photography festival that has grown into a leading international event for new image-making, Sir Adam and Sir Albert both hosted an event on the occasion of Unseen Amsterdam.

VANMAX Pindakaas

At Max Brown Hotels, we serve VANMAX peanut butter. Unlike most peanut butters, they do not use palm fats in their products. The production of palm oil greatly contributes to deforestation and climate change, as well as exploits workers of all ages. VANMAX also seek to hire people who need help, regardless of the right piece of paper, age or origin.

Veel Liefs

At Amsterdam's Max Brown Canal District during the COVID-19 crisis, we partnered with Veel Liefs to collect board games for the elderly who did not have daytime activities during lockdown.

Vis a Vis

Max Brown Hotels collaborated with one of our local friends from Vienna: Vis a Vis. Together, we created 100% high-quality cotton pajamas to wear in bed and daily life.

Zeit für Zukunft

Our Hamburg hotel, Sir Nikolai, is partners with Zeit für Zukunft, an organization that connects underserved children with inspiring mentors. We believe it is important for every child to have a stable figure they can trust for guidance and support.