Our beautiful art collection lives throughout our hotels, restaurants and special projects. We've worked with local artists, from emerging to established, to adorn our spaces with art that reflects our surrounding artistic communities.
Aaron Rose, Double Vision, Mixed media on canvas, set of four, 92 x 93 cm each. Curated by Circle Culture.

This piece is located on the ground floor of Hamburg's Sir Nikolai. The artist lives and works in Los Angeles. He believes that life is nothing more than a dictionary of symbols.

Photo of mural by Adele Renault at Sir Albert by Delphine Chevalier.

At Amsterdam's Sir Albert, grey herons could be considered the neighborhood's mascot. They've been spotted in the area for 20 years now, and they're a regular figure at the nearby Albert Cuyp Market. We commissioned local artist Adele Renault to celebrate our neighborhood with this bold and beautiful mural on the building's facade. With her work, artist Adele Renault seeks to showcase ordinary city residents in bold ways, usually depicting pigeons and people. She made a special exception for our grey heron to make something authentic to our neighborhood.

(Pictured right) Albert Ràfols-Casamada, Barcelona 10. Etching 64x50cm Ed. 50/75. Curated by Idit Orni.

This piece pictured on the right is located in select guest rooms at Barcelona's Sir Victor. The artist is one of the the most important Catalan artists in history, known for his own abstract style.

Alfons Borrell

Alfons Borrell (Barcelona, 1931) lives and works in Sabadell, Spain. Starting in figurative painting, he turned to abstraction in 1955. He was part of Grup Gallot, an iconoclast and revolutionary group linked to gestural abstraction. This radical experience allowed him to find his own way throughout the '60s and beyond and lead him to a long and illustrious career. You'll see his works at our Barcelona hotel, Sir Victor.

To confuse, not to conceal, 1, 2016 UV print on handmade mirror, silver, glass 50 x 60 cm

Andrea Duscha was born in 1976 in Heidenheim a. d. Brenz, Germany and lives and works in Vienna. Andreas Duscha creates work based on images that are often associated with specific places, historical events and political phenomena. He subjectively portrays events that are both banal and of importance to develop new narratives. You'll find his works at Vienna's Max Brown 7th District.

Ben Clement

Ben Clement is a cross-disciplinary photographer based between Amsterdam, Melbourne, and New Zealand, and his work has explored people and movement for the past 15 years. He photographed the defining images for our Park Centraal Hotels rebrand.

Bernat Daviu, Xarrupa Excess. Acrylic and enamel paint on paper, 65 x 50 cm. Curated by Idit Orni. Photo by Steve Herud.

You'll find 65 unique versions of this abstract piece by local artist Bernat Daviu throughout Barcelona's Sir Victor.

(Pictured left) Chema Madoz, S/T, BW photograph, 60 x 50 cm. Ed: 4/15. Curated by Idit Orni. Photo by Steve Herud.

Chema Madoz is a Spanish photographer who is world-renowned for his surrealist photographs. You'll find a few of his works at Barcelona's Sir Victor, including this piece in the Club House.

Daan Lievense, Joy for All who Sorrow, 2018. Acrylic on canvas & wood. 120 x 240 cm.

You'll see this piece at our Vienna hotel, Max Brown 7th District. The artist, Daan Lievense, lives and works in Vienna.

Deborah Sengl, Zebralion 1, 2018 (Hansy), edition of 70 + 15 AP etching, image size: 30 x 40 cm, paper size : 45 x 52 cm.

The life-size sculpture is a taxidermic lion that died a natural death in a zoo in Germany and was covered with a fur of a Zebra in 2004. For Vienna's Max Brown 7th District, the artist exclusively restaged the lion in front of Hansy, a traditional restaurant in Vienna's 2nd District, as well as in front of a typical Viennese building. The artist lives and works in Vienna.

DOME, Drift Away, 10.70 x 9.80 m, August 2016.

We commissioned the German graffiti DOME to paint this striking work at Berlin's literary-inspired Sir Savigny. Drift away, as the title suggests, into a good book. The artist believes that the idea of "letting yourself go" is becoming increasingly rare in an increasingly accelerated social structure. As you walk into the hotel, you'll also find a piece by the artist on the ceiling.

Dor Carmon, JOJO the Sex Buddha. Curated by Gal Gaon Gallery & Talents Design Studio.

In The Study of Amsterdam's Sir Albert, you'll find a wall of these cast ceramic wall accessories. The beauty of JOJO's abundant curvy lines tends to play tricks on the viewers eyes and cognition. At first glance, JOJO's eroticism may intrigue you, even awaken you, just to find out you are staring at a voluminous nose of a hippo.

Drago Persic, Colour Grey Sequence 01. Edition of 80 + 8 AP etching, 8 variation of colours, image size: 39 x 25 cm, paper size: 53 x 35 cm.

With his first ever printed edition, artist Drago Persic created a series of eight colour variations exclusively for Vienna's Max Brown 7th District based on his painting titled "Ivory Black". You'll find this in your hotel room. Persic uses fabric and colour as a compositional and analytical theme. The drapery, with its classical composition, is painted in a realistic manner, Persic's signature style. It has a theatrical, magical and mysterious feel to it.

lenticular compositions

Amsterdam artist Floor Bijkersma created two lenticular compositions on the bar and reception desk at Amsterdam's Sir Adam that deal with the fleeting and tenuous conditions of fame. She describes her own work as collage, based on the contruction and deconstruction of visuals that, in their new shape, tell a story.

Gino Bud Hoiting

Gino Bud Hoiting (1984) is a Dutch illustrator based in Rotterdam. In 2009, he started his own studio focused on both commercial and personal projects. He is known for his recognisable style that he draws in line with pen on paper, ultimately creating a clear and tangible image. You'll see his illustrations at our two Max Brown hotels in Amsterdam.

HENNING KLES. MIRRO II, 2017.

Henning Kles' work is significant for confusing grotesque faces on even canvas. His work can be found at the reception of Sir Nikolai.

JAUME PLENSA. IRMA'S DREAM, 2015. BRONZE, 211 X 70 X 72 CM.

The award-winning, internationally reknowned Barcelona artist is on display throughout Sir Victor. You'll find "Irma's Dream" in the lobby.

Joan Hernández Pijuan, Rosa Verda, Aquatint, 29x38cm. Ed; 34/50. Curated by Idit Orni.

Joan Hernández Pijuan was a Spanish painter known for his simple, elegant yet expressive compositions. In addition to Barcelona's Sir Victor, you'll find his pieces in collections of the Reina Sofia Museum in Madrid, the Solomon R. Guggenheim Museum in New York and the Museum of Modern Art in Buenos Aires, among others.

Drowning all the way back home

Jonathan Niclaus is a Berlin-based illustrator and art director. You'll find this work in Berlin's Max Brown Ku'damm. His main focus lies in colour. He draws simple shapes, instilling meaning from surrounding events into them. As emotions are not tangible, and not a shape you can easily describe, these often take an abstract form. Abstract and simplified shapes leave space for mistakes, and the resulting coincidences lead to sparks of spontaneity. The artist finds inspiration from the ocean's depths, where we are "confronted with our ancient past and our subsconscious dreams."

Julia Faber, Method 4/5, 2012, oil on canvas, 170 x 140 cm. Curated by Idit Orni.

From a graduation painting to a special five-colour variation at Vienna's Max Brown 7th District. In this series, artist Julia Faber researched sexuality in the 19th century. Back then, masturbation was thought to cause illnesses and madness, therefore many techniques and methods were invented in order to stop teenagers from…doing the deed. One of the methods, as addressed in this work, was to make boys wear skirts, so the cool breeze from below would cool them off so to speak. Also, the consumption of cold food was supposed to lower the libido, hence the boy eats ice cream. The artist lives and works in Vienna.

Photo by Steve Herud.

You'll find Kat Klerks' abstract expressionist and fauvist works throughout the guest rooms of Park Centraal Amsterdam.

Sir Savigny Hotel

We commissioned German artist Katharina Musick to create original pieces for the guest rooms at Berlin's Sir Savigny.
The artist's intention was to narrate Savigny's life as an eclectic cosmopolitan with a strong family footing. She uses an ink-wash-technique, randomly accentuated by metal effects and color throughout. Each unique piece includes candid depictions people, items, landscapes and moments in Sir Savigny's life.

Käthe Schönle & Sebastian Schager - Max Brown 7th District Vienna - Mural

At Vienna's Max Brown 7th District, we commissioned local artists to paint this 280-square-metre mural on the neighbouring building's facade as a loving homage to the city of Vienna, while simultaneously putting a fresh and humourous spin on its motifs. Look for references to the Austrian parliament, a coffee house visitor, "The King of Waltzer" Johann Strauss, Empress Elisabeth "Sisi" (with a winking halo), fragments from a Viennese city palace and a skater. The work can be seen from the street, the hotel's terrace and some of the hotel's guest rooms. This artwork was painted by hand within one week.

MAX BROWN HOTELS ILLUSTRATOR

Kelly Bjork is the talented Seattle-based artist behind the lovely Max Brown illustrations you'll see across our hotels and online presence.

Landry A.

Photographer Landry A. (born in Toulouse, 1978), is a traveler who captures spontaneous situations encountered over the course of his trips through various cities of Europe, Africa, Latin America and the US. His nightlife collections reflect the activities of the throbbing underbelly of Barcelona. He currently lives and works between Ibiza and Barcelona. You'll find his work at our Ibiza hotel, Sir Joan.

Magda Chmielek

Magda Chmielek graduated from the Academy of Fine Arts in Cracow in 2016 with a master's in graphic design and currently works as a printmaker, illustrator and drawing and painting teacher. She's displayed her work at various collective and solo exhibitions in Poland, Hungary, Czech Republic, France, Iceland and more. You'll find her artwork at our Ibiza hotel, Sir Joan.

Maja Krstic

Maja Krstic is an Amsterdam based designer, conceptualist and artist, who has been working in the fashion and lifestyle industry for the past 10 years. Her handpainted mural transformed our X BANK staircase between 2019 and 2021. In 2020, we partnered with her and other artists to sell art prints through our Prints Without Borders charitable initiative, helping us raise €8,500 for Doctors Without Borders.

SIR HOTELS ILLUSTRATOR

Marcus Oakley is the UK-based illustrator behind our quirky Sir Hotels illustrations. Each Sir hotel has unique illustrations that tells its own story.

Portrait collages

The artist's portrait collage works are on display in 90 guest rooms at Amsterdam's music-inspired Sir Adam. Folkers' collage works always incorporate posters he collects from walls on the streets. He has developed a technique of "sustainable art", which gives a living quality and edgy character to his paintings. He uses other old materials, like damaged brushes, blunt Stanley knives or other older and sometimes broken tools, because working with these tools and materials always results in something surprising.

Nick Oberthaler, Untitled (EX/Proposal/After G.G), 2019. Edition of 60+ 10 AP Etching. 5 Variation of grey. Image size: 62 x 37 cm, paper size: 78 x 53 cm.

This work is on display at Vienna's Max Brown 7th District and created by Vienna artist Nick Oberthaler. Referring to Oberthaler's similar large-scale painting titled "EX", this work was inspired by an exhibition poster by the American conceptual artist Gaylen Gerber. Oberthaler saw the folded poster of Gerber's show, and only the first two letters of the word 'exhibition' were visible, and he incorporated those letters into his work. The truncated typographic positioning of the EX also symbolises the translation from Latin: "out of". More than a visual experience, it may also trigger your creativity. How many words starting with 'ex' do you know?

Perejaume, Pinzellades. Lithograph, 56x76. Ed_ AP. Curated by Idit Orni.

Pere Jaume Borrell i Guinart, known as Perejaume, is a celebrated Spanish artist on display thorughout Barcelona's Sir Victor. He was awarded the Catalan National Prize of Visual Arts in 2005, the Spanish National Award for Plastic Arts in 2006 and the Spanish National Prize of Graphic Arts in 2007.

Philipp Timischl, Artworks for All Age Groups, 2018. C-print, framed with custom Passepartout. 40 x 30 cm. Curated by Idit Orni.

You'll find a selection of three powerful photographs by Vienna artist Philipp Timischl on display at Vienna's Max Brown 7th District.

Raffaela Bielesch. Visa Cake, 2019. Edition of 60+ 5 AP. Analogue black & white photography Gelatin silver print. Image size: 16 x 22 cm, paper size: 20 x 26 cm.

Artist Raffaela Bielesch created three special-edition black and white photographs for our Vienna hotel, Max Brown 7th District, that depict the Dadaist performances by German avant-garde artist Elsa von Freytag-Loringhoven (1874-1927). In this series, Bielesch has reconstructed those spectacle sculptural performances of Freytag-Loringhoven, addressing subjects of authorship and documentation. In Max Brown 7th District, the works have been framed in the 'Franz West Pink', a reference to the legendary Viennese artist.

Renate Bertlemann. Tender Touches, 1976 / 2009. Digital photography mounted on Dibond. Edition 5 of 5 (Plus 2Aps). 95.5 x 97 cm.

It's an honor to display the legendary, boundary-pushing Viennese artist at our Vienna restaurant Seven North. The work's humourous spirit wonderfully complements Seven North's carefree, mischievous attitude. We have six works of the artist throughout Seven North and the hotel it's set within, Max Brown 7th District.

Collage works - Sir Adam Hotel

In the guest rooms of Amsterdam's music-inspired Sir Adam, you'll find these collage works by local artist Ren Phillips. The artist drew inspiration from the vintage advertisement columns of New York City, which colorfully proclaim the latest films and music to come to the city. Phillips created 18 unique pieces of art that portray his modern dialogue with classic music and film posters from Amsterdam in the 1960s.

ROSEMARIE TROCKEL. EDITION OF 30.

Rosemarie has been known as a significant conceptual artist since the '80s. Her work can be found at the atrium in Sir Nikolai.

Max Brown Ku'damm Fifth Floor

Mueller is a Berlin-based paper cut artist that works under the name Rosi Feist. He creates cheeky paper cut outs of the trivial objects in our everday life. You'll find works by him throughout the huge rooms on the fifth floor of Berlin's Max Brown Ku'damm.

Curated by Gal Gaon Gallery & Talents Design Studio. Photo by Steve Herud.

On the bookshelves of The Study at Amsterdam's elegant Sir Albert, you'll see "Sumo" by Shultzo, created as an homage to the legendary sumo figure. The figure is based on digital image design and was processed into the traditional technique of manual ceramics casting.

Curated by Gal Gaon Gallery & Talents Design Studio. Photo by Steve Herud.

Pictured on the left wall of the front desk of Amsterdam's Sir Albert, you'll find "Hunter", a limited series of sculptural coat hangers. While executing this project, Studio Godspeed was hunting for clichés, environmental decay and beauty in the raw leftovers of an urban environment. Each "Hunter" is a truly original piece, a unique collection and assemblage of raw wooden scrap materials from the streets. "Hunter" combines kitsch iconography with sculptural art and functionality, thus proving once more that one man's trash is another man's treasure.

STEFAN STUMBEL. DESTROY WHAT DESTROYS YOU, 2016. SILKSCREEN ON PAPER, 80 X 60 cm / 31 ½ X 23 2/3 IN, EDITION 16. CURATED BY CIRCLE CULTURE

You'll find Stefan's aluminum object right in front of the bathrooms in Sir Nikolai.

STEVE TEPAS. COLLECTIVE ASCENSION. MOVING UP: THE ACTON OF RISING TO AN IMPORTANT POSITION OF HIGHER LEVEL.

His mural reflects on all of our personal journey's, everything we do and the choices we make. The mural can be found in Sir Nikolai.

Telmomiel

Miel (born 1984 in Amsterdam) and Telmo (born 1989 in Rotterdam) started the creative company TelmoMiel in October 2012. The duo work on the same large-scale mural pieces together and are able to switch places whenever wanted or needed. They create sketches for walls separately and execute them with four hands. Studio work contains individual oil pieces, but all carry the name TelmoMiel. You'll find their mural at one of our Amsterdam hotels, Sir Adam.


THOMAS RUFF. HOUSES, 1989.

Thomas created a complete set of five dye-transfer photographs on photo paper. The series can be found at the reception in Sir Nikolai.

Tomohiro Hanada

Tomohiro Hanada (1986) is a Japanese visual artist and photographer based in Fukuoka, Japan. He works with conceptual colorful narratives, drawing ideas from everyday life and street photography. He is a graduate of Neue Schule Für Fotografie in Berlin. You'll see his pieces in guest rooms at one of our Berlin hotels, Max Brown Ku'damm.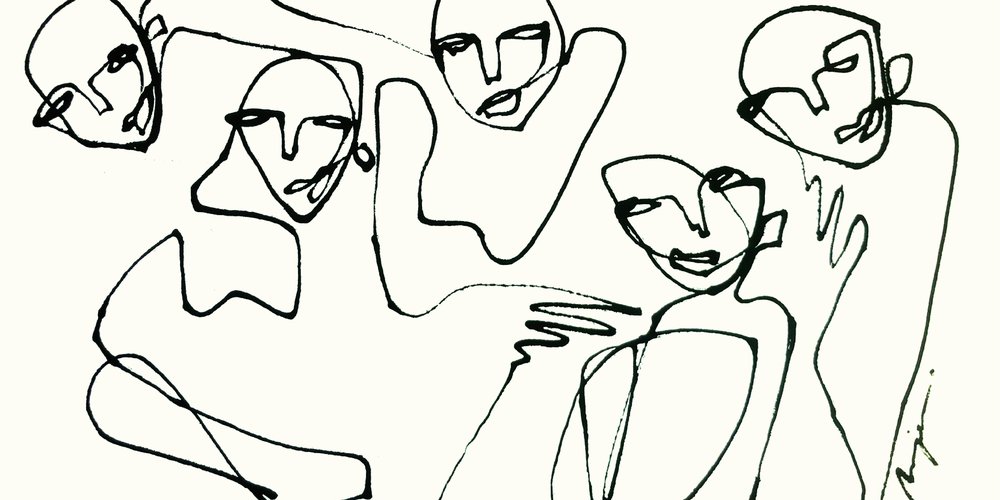 During the summer of 2020, we teamed up with the artists behind the beautiful works you'll find in Sir Hotels, Max Brown Hotels, Park Centraal Hotels and X BANK to create limited-edition prints. The proceeds of each purchase went straight to Doctors Without Borders in support of their COVID-19 efforts.