A force in our People & Culture team after eight years with Sircle Collection, Khadika now handles the recruitment for all Sir, Max Brown and Park Centraal hotels across the Netherlands. Get an inside look at her time with Sircle here.
Tell us a little bit about your time with Sircle Collection so far.
I started with Sircle Collection back in 2014, in a part-time, front desk role at Sir Albert while also juggling my studies. I liked it so much that I stayed on after graduating and moved to Sir Adam to help with the opening. In 2018 I became Guest Services Manager, and in May 2021 I moved to Sircle Collection's HQ to join the People & Culture team as a recruiter. Today, I look after the recruitment for all the Sir, Max Brown and Park Centraal hotels across the Netherlands. I've also spent a lot of time outside of work at Sir Joan, Sir Victor, Sir Savigny, Sir Nikolai and Max Brown 7th District, so at this point, I know all the hotels quite well!


Why do you love your job?
I love my job because I love bringing together strong, ambitious and creative teams who also fit perfectly within the existing Sircle family.

What's been your favorite Sircle Collection project since joining?
Probably Sir Victor in Barcelona, with The Rooftop and our private members' club. In terms of my own recruitment work, I'd go with Sir Adam in the A'DAM Tower.
Pick one of our company values (ambitious, surprising, creative or heartfelt service) and tell us a quick story about our company that comes to mind.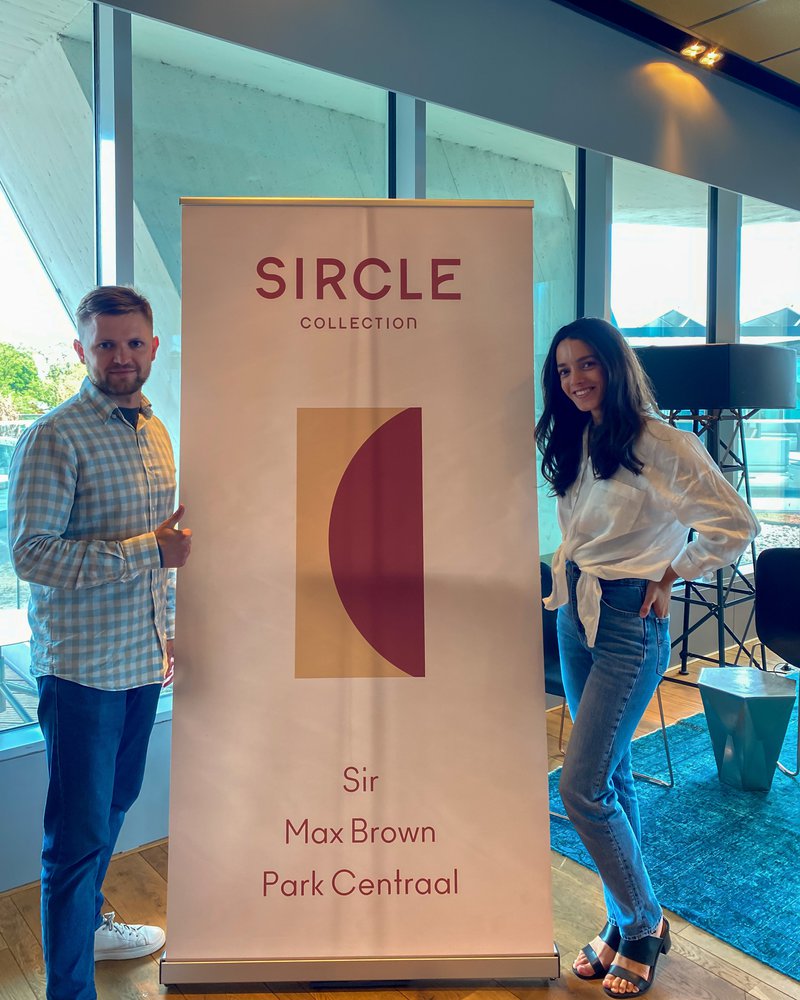 Heartfelt Service
Recruitment Day For Ukrainian Refugees At Sir Adam
It's fantastic when we, as a company, do things for people in need – like our recent initiatives offering support for Ukrainian refugees. In addition to providing accommodation earlier this year, we also organised a very successful recruitment day to help Ukrainian refugees explore job opportunities across our hotels.

What's an important lesson you've learned through your experiences with Sircle Collection?
Always stay close to yourself and surround yourself with people who bring out the best in you!

Road trip or plane hop?
Road trip.
Rustic or refined?
Rustic.


Negroni or beer?
Negroni.
Super early or barely on time?
Barely on time.
First to dance or last to dance?
First to dance!