After an incredible year, Liran Wizman walks away with a much-deserved award.

We're thrilled to share that earlier this week, founder and owner of Europe Hotels Private Collection, Liran Wizman won the Entrée Hospitality and Style Award 2017. Every year, this prestigious award is given to the boldest entrepreneurs in Dutch hospitality. Naturally, we're super bias, but we couldn't imagine someone who is more deserving - especially this year. The past twelve months has seen the opening of three hotels, four restaurants and even one night club, MAD FOX. MAD FOX, Amsterdam's exclusive new nightclub, was also awarded with a prize on Monday night: Best Night Club.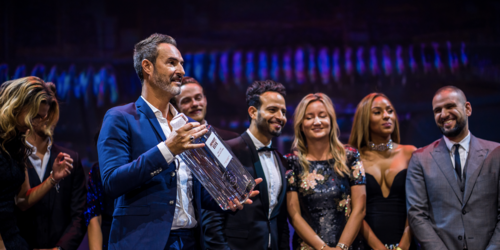 Liran, who initially started in real estate, has now become an established hotel and F&B entrepreneur with an eye for innovation and authenticity. It all began in 2006 with the transformation of Park Hotel Amsterdam into one of the first boutique hotels in The Netherlands. Ten years later and a series of successful projects, the EHPC portfolio now includes eleven hotels with locations in Amsterdam, Berlin, Düsseldorf, Hamburg and Ibiza. Together with EHPC's F&B partner, THE ENTOURAGE GROUP, co-owned by Liran and Yossi Eliyahoo, they have some of the most interesting restaurants, bars and now, an award-winning, nightclub all over Europe.


The entire EHPC team congratulates Liran! This award is a testament to your inspiring vision, courage and perseverance.