At Benedict, the restaurant at Max Brown Kudamm in Berlin, breakfast lasts all day long.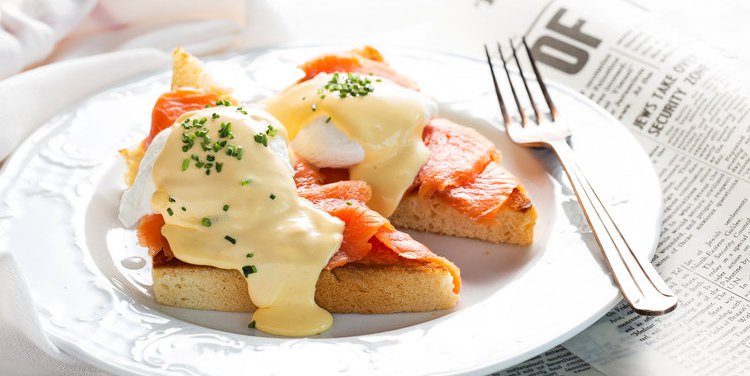 At Benedict, located at the Max Brown Kudamm' in Berlin, breakfast is not a matter of time, but a matter of perspective. For Benedict, this means breakfast never ends since it's not a question of when, but what you eat that defines breakfast. Favourites include the egg balls, knuckle sandwich and not surprisingly, the Eggs Benedict, which you can have in various ways. See the entire menu here. Plus, be sure to stop by the Benedict Bakery, next to the front desk for fresh breads and pastries.


Fun Fact: Benedict was named after the brunch favourite, "Eggs Benedict," a dish invented in the 19th century by Lemuel Benedict, a retired Wall Street stock broker. One day, Mr. Benedict wandered into the Waldorf Hotel's restaurant hoping to find a cure for his morning hangover. He ordered "buttered toast, poached eggs, crisp bacon and Hollandaise sauce." The restaurant's maître d'hôtel was so impressed with the spontaneous dish that he put it on the breakfast and luncheon menus.