Introducing our new charitable initiative in support of Doctors Without Borders' tireless work for the COVID-19 crisis.
While we are grateful that our properties are beginning to re-open and we can welcome guests again, we are equally saddened that the international COVID-19 crisis is far from over. Across all of our international offices, hotels, restaurants and special projects, we are a team of individuals with a shared passion for taking care of our guests from all over the world, ensuring that their time with us is a temporary escape from life's hardships. When our properties were closed and we couldn't do what we do best, we wanted to find a way to give back to as many impacted people as possible not just across our cities, but across as many borders as possible.

Introducing Prints Without Borders, our new charitable initiative to benefit Doctors Without Borders. We teamed up with the talented artists whose work you can find in Sir Hotels, Max Brown Hotels, Park Centraal Hotels and X BANK to create limited-edition prints, with proceeds going to Doctors Without Borders. The twenty international artists participating include Perejaume, Magda Chmielek and Gino Bud Hoiting. All prints are €50, and all proceeds go to people affected by COVID-19 across the world. Get your print before July 13, 2020.
We partnered with Doctors Without Borders because we don't believe in borders, and neither do they. The invaluable organization is doing tireless work for those impacted by COVID-19, irrespective of race, religion, creed or political conviction. During this crisis, their team, comprised of tens of thousands, is caring for patients, offering health education, contributing mental health support and providing infection prevention control trainings across Europe, Asia, Africa and the Americas. You can also read more about their specific COVID-19 efforts on their website.
"How are you supposed to wash your hands regularly if you have no running water or soap? How can you implement 'social distancing' if you live in a slum or a refugee camp?"

— Doctors Without Borders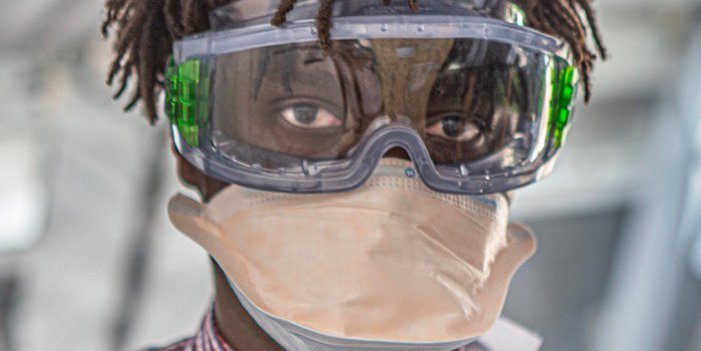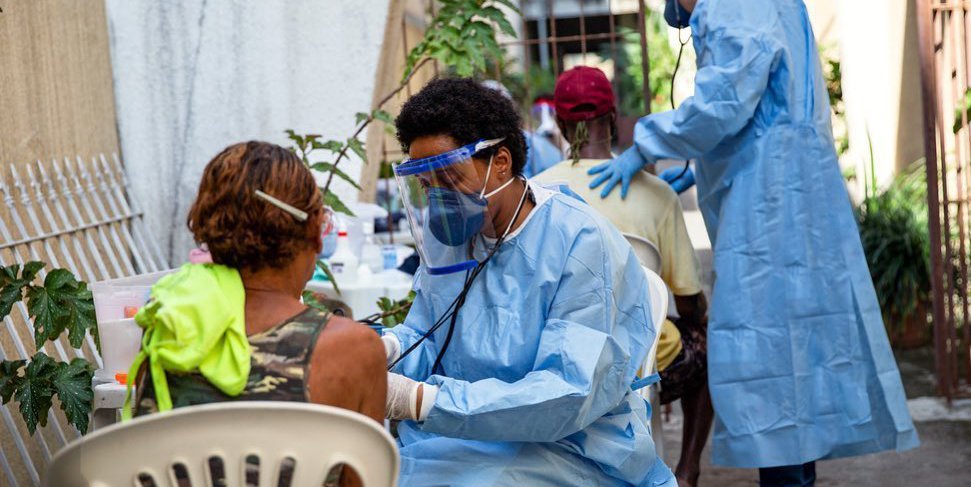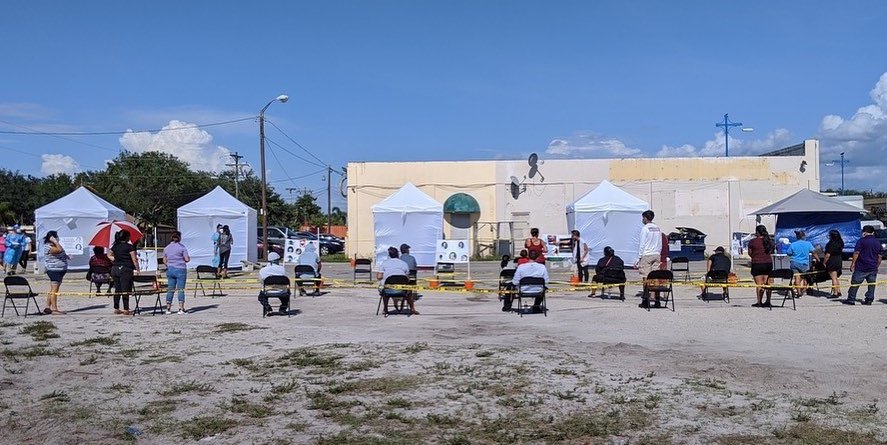 The purchase of your art print goes directly to Doctors Without Borders to support efforts like you see in these photos. We hope that you can join us in our effort to help people across the world's borders during this challenging time.