Find the environmentally friendly cosmetics at all Park Centraal, Max Brown and Sir Hotels.
Zenology is an indie fragrance-driven brand committed to bringing hotel luxury home, all with care for the environment. The brand was founded by Jeroen Oude Sogtoen. Fredrik Dalman is their in-house perfumer; he creates one-of-a-kind scents that create powerful memories.

Now when you stay at any Sircle Collection hotel, you'll get to enjoy the sustainable and luxurious spa products of Zenology in your room and throughout the hotel. In our guest rooms, you'll find hair, body and hand cosmetics with high quality clean formulas that contain active ingredients used in the most effective wayproducts, and in our suites, you can enjoy a few additional luxurious products.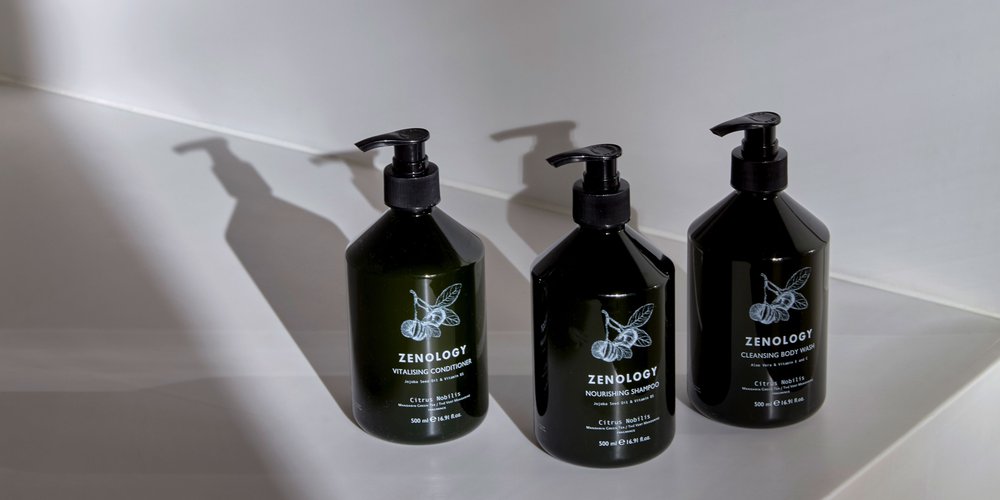 We partnered with Zenology because of their green efforts and high-quality products. Wherever possible, they source their raw materials, packaging and components locally to reduce their carbon footprint. Zenology uses 100% recycled PCR (Post Consumer Resin) packaging with added biodegradable additive EcoPure ®. Most ingredients in their products are from renewable sources, their products do not contain environmentally or skin unfriendly ingredients. Their formulas are cruelty free and are free from parabens, sulfates, SLS (sodium lauryl sulphate), petrolatum, mineral oils, synthetic colors, silicones, microplastics and animal ingredients.

Zenology seeks to become more and more sustainable in the future, striving to be as green as possible, much like us.

Make new memories with Zenology at all of our properties throughout Europe.