Spend an afternoon with Floor inside her sunlit studio in Amsterdam.
Floor is one of the independent artists we collaborate with to bring our Sir spaces to life. From Barcelona to Berlin, local artists like Floor make our spaces feel truly unique and special to each city – and we always jump at the chance to reconnect and share their amazing work.
In our new "Work of Art" series, we visit our Sir artists in their studios and at home to see how their artistic style has evolved – or changed completely. A few weeks back, we joined Floor to talk about her passion for drawing and painting, as well as her new work in film. We also explored how her art remains deeply rooted in her upbringing and the two cities she calls home: Amsterdam and LA.
You can find Floor's incredible lenticular pieces in our bar and reception area at Sir Adam. Take a look.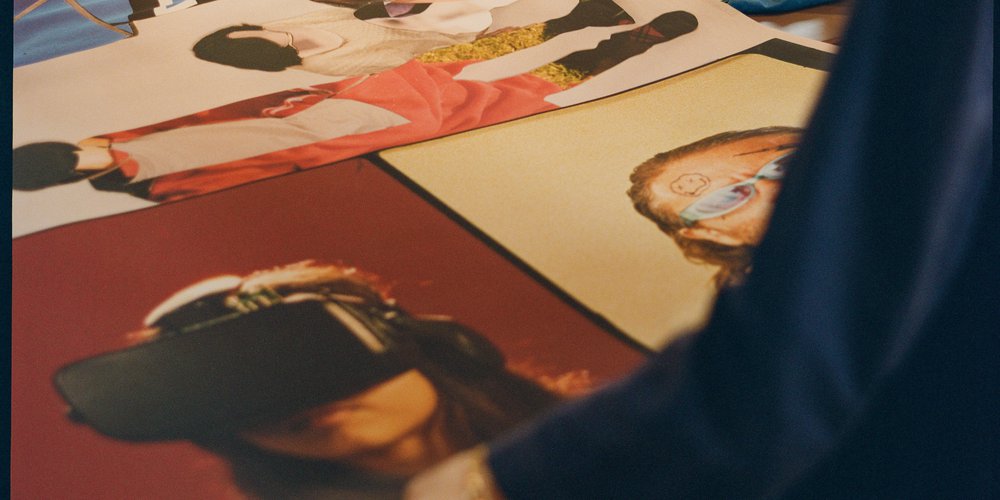 IF YOU THINK BACK TO THE START, WHERE DID YOUR LOVE TO CREATE COME FROM? TELL US YOUR PERSONAL MEETS PROFESSIONAL STORY
Loving to create has always been a huge part of me. My mom and dad always stimulated me to draw and paint, I loved doing that as a child. My dad is and was most of all a photographer next to all the other things he does in life. When I applied for art school he drove me around town to bring me to all the spots I wanted to shoot and process in collages or series that I would create for the entrance exam.
After art school, I was fascinated by typography and film. It has been an amazing foundation for me in my work, because it's the root of everything I create and where my visual process starts.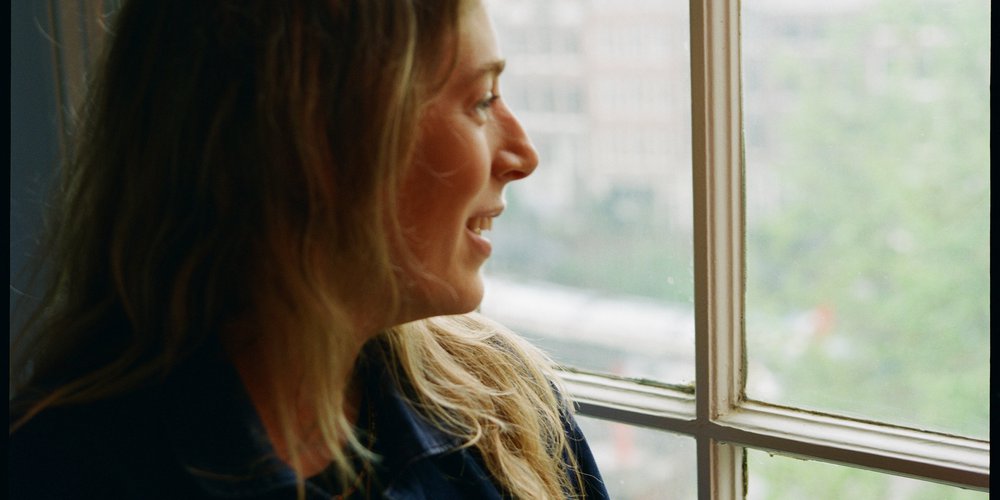 YOU CREATED A BEAUTIFUL, BRIGHT AND BOLD PAINTED MURAL, 6 YEARS AGO, FOR OUR SIR ADAM HOTEL BAR. SINCE THEN YOUR CREATIVE STYLE HAS EVOLVED INTO SOMETHING NEW. CAN YOU SHARE MORE?
After I created the collage lenticular mural at Sir Adam six years ago, my route slowly started to shift more in the direction of film. I wanted to explore the element of time and moving images more and started making animations that I would draw by hand. Frame by frame, 25 fps or sometimes 12 fps. These hand-painted animations would become short little films and experiments I used over existing film or they would be stand-alone loops.
Simultaneously, I started working with multiple American film production companies, including Superprime. Together with their directors, I've created and designed decks for feature films, series, commercials and music videos. These decks are like digital magazines in which I create the first visual translation of the script. Working with directors such as Yorgos Lanthimos, Damien Chazelle and Martin Scorsese and being able to have a peek inside their brains is something I feel very humbled by and is so inspiring to me.
Next to my art direction work, I've also started directing music videos a couple of years ago. This is something I really love, the ability to create a short film of approximately 3 minutes and build your own world and concept within.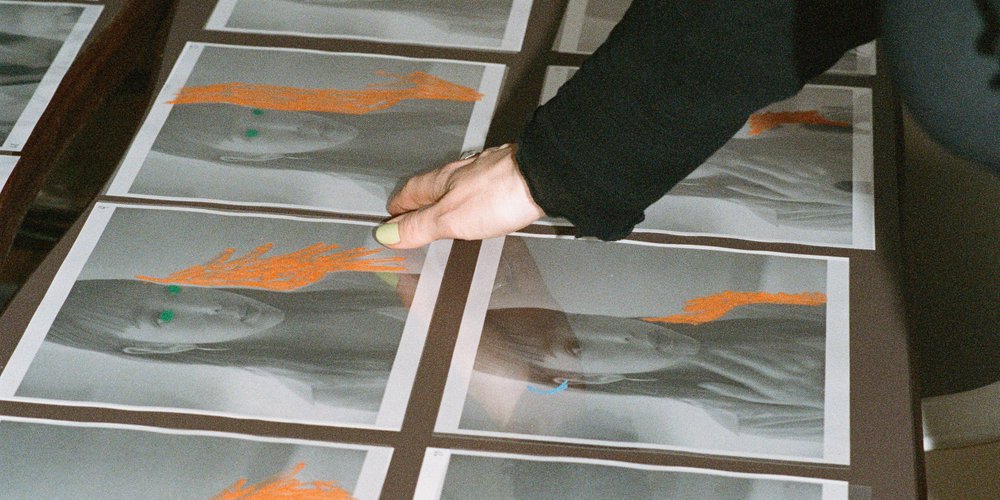 IS THERE A STRONG PERSONAL ELEMENT TO THE WORK YOU CREATE? IF SO, HOW?

I think inspiration always comes forth from your own life, experience, or perspective on the world and things that matter to you. But it doesn't necessarily have to be personal all the time. When I get in a brief for a music video I can easily shift between my view and that of the characters I'm writing about.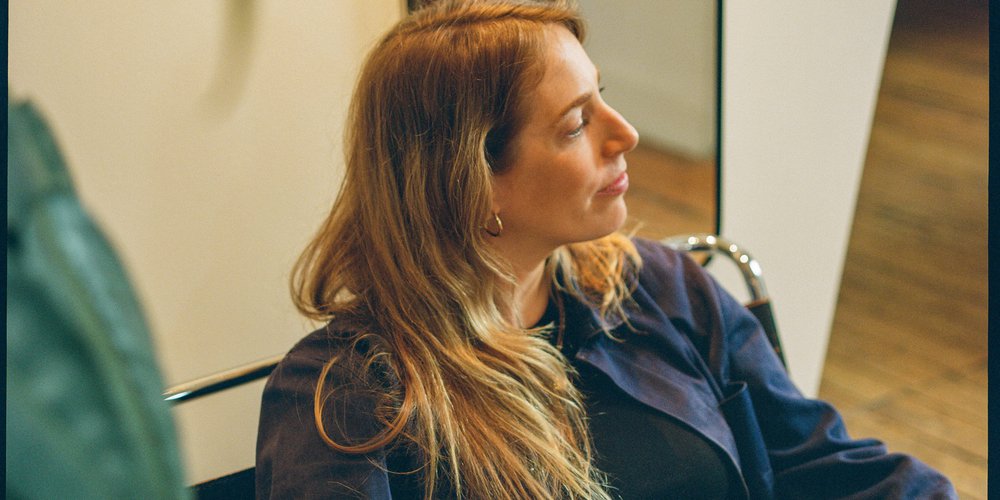 YOU'RE BASED BETWEEN AMSTERDAM AND LA. WHAT IS IT ABOUT THOSE CITIES THAT ANCHOR YOU AND YOUR CREATIVITY? WHERE IS YOUR HEART & HOME MOST AND WHY?

In Amsterdam I have the comfort of my studio where my friends and I have been working for the last six years, that's all very comfortable. Life kind of just happens, because it's the perfect safe environment that you have been building over the years. When Bear (my husband) and I live in LA the other half of the year, life is very different. LA is a city that is way too big and fast to just land in and feel comfortable. The 'ceiling' is higher and there are more work opportunities. Getting out of the flatlands and driving through the desert and the city enlightens new ideas and input for me.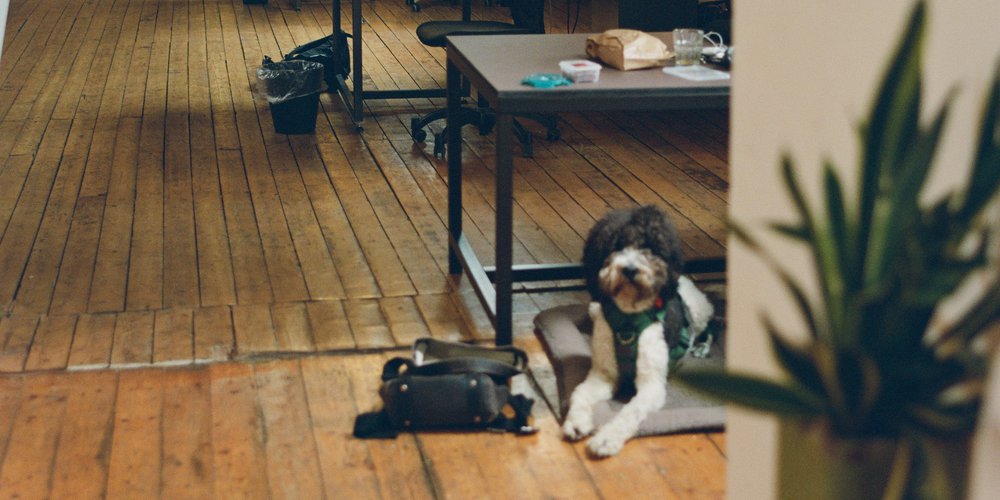 WHAT DOES THE FUTURE LOOK LIKE FOR YOU AND YOUR ART, DO YOU HAVE ANYTHING INTERESTING COMING UP YOU'D LIKE TO SHARE?

This is a very special year for us because I'm pregnant with our first baby. Next year we are planning to move to LA for a couple of years with her and continue to work on my art directing and directing jobs. I've just finished the artwork of the new Sofie Winterson album called Southern Skies, released later in June. It was amazing to get zero restrictions on this and create multiple single covers and the album sleeve for her. A project in which my passion for typography and collage comes together.