One of the The Rooftop's talented chefs, Albert has been part of our Spanish team since Sir Victor's earliest days. Learn more about his time in our Barcelona-based kitchen here.
TELL US A LITTLE ABOUT YOUR TIME WITH SIRCLE COLLECTION SO FAR.
I began working at Sir Victor over three years ago in April 2019, right around when The Rooftop first opened. I started as a Kitchen Assistant and was given more responsibilities over time, eventually moving up into the Chef position I have now.


WHY DO YOU LOVE YOUR JOB?
I love how busy it is on The Rooftop, and making people happy through food.

WHAT'S BEEN YOUR FAVORITE SIRCLE COLLECTION PROJECT SINCE JOINING?
The opening and continuous improvement of The Rooftop, and all the menu changes that've gone along with that.


WHAT ABOUT THE ROOFTOP AT SIR VICTOR MAKES IT DIFFERENT TO OTHER PLACES YOU'VE WORKED?
The good vibes between colleagues and also the work environment. When those two elements co-exist, one approaches the work day in a totally different way.
Pick a photo of you at work that's special to you and tell us about it.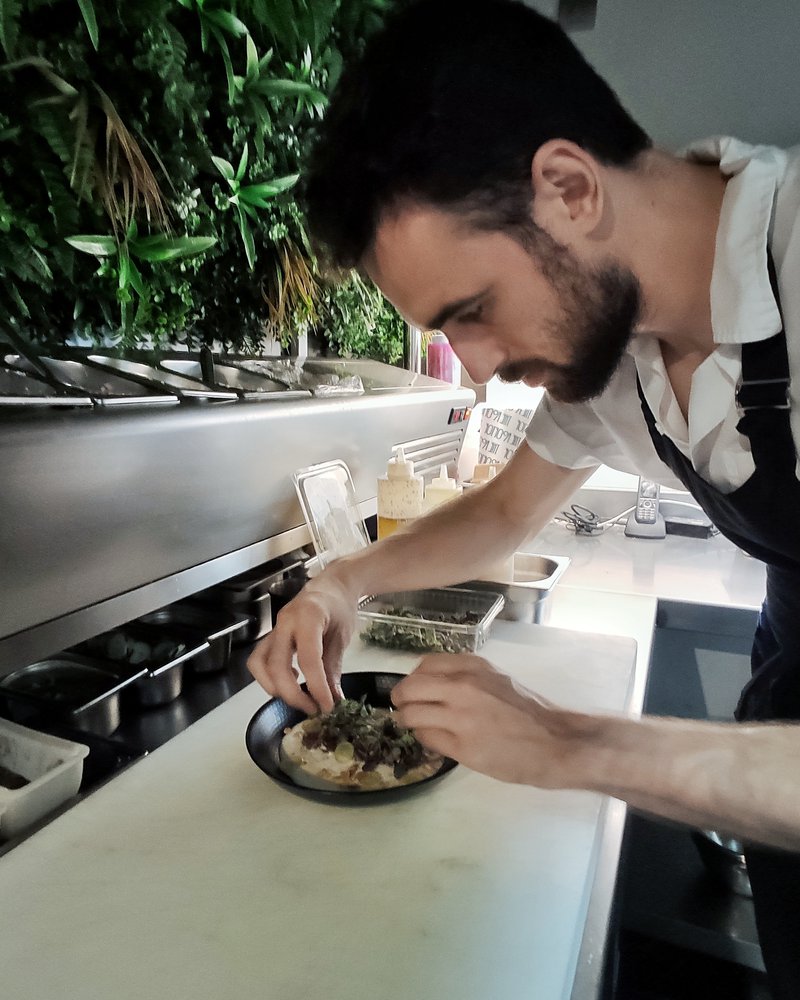 Busy in the Kitchen
Plating something delicious
This photo was taken during a recent busy service on The Rooftop, when the kitchen had started to quiet down. For me, it shows that no matter how busy we get, the dishes are still created as perfectly as possible with the attention to detail they deserve.

IS THERE ONE DISH ON THE MENU YOU LOVE THE MOST?
For preparation and assembly, I'd choose the Seared Hamachi in ajo blanco. Working with the fish and the colors in the plating... it's a very good combination. If I'm choosing based on flavor, I'd have to go with the Crispy Chicken Pita!

Road trip or plane hop?
Road trip.
Rustic or refined?
Rustic.

Negroni or beer?
I don't usually drink, but when I do, I stick with cold beer.

Super early or barely on time?

Early, so no one ever has to wait for me.


First to leave or last to go?
Somewhere in between.
First to dance or last to dance?
The last one to dance – I don't like it at all!