Myriel is one of the incredible leaders of our marketing team, and she works out of our regional office in Barcelona. Get an inside look at Myriel's day-to-day with her Inner Sircle interview.
Why do you love your job?
I love my job because there is never a dull moment—no day is the same. I have started to work for the company over four years ago. It has been an exciting journey to help grow the group from four hotels to thirteen so far, including several rebrands and the recent launches of a variety of restaurant concepts. I appreciate the ambitious work environment—I can bring in my full personality as well as introduce new ideas and make them happen.

What's been your favorite Sircle Collection project so far?
This is a difficult question as most of our projects are very dear to me. I truly love the acquisition of new buildings and unlocking new markets. I love working on the branding and naming decks of new projects, making the first new friends within a new city's creative class and kickstarting our positioning.
"I have learned how meaningful it can be to push through a process and not take no for an answer."

— Myriel
Pick one of our company values (ambitious, surprising, heartfelt service and creative) and tell us a quick story about our company that comes to mind.
Surprising: Our Sir Joan hotel is located on the party mile of Ibiza, right between Heart and Pacha. Nevertheless, we have hosted a series of retreats through the off season, and I love how surprising and special an energy healing retreat must feel at a location like Sir Joan.

Pick a photo of you at work that's special to you and tell us about it.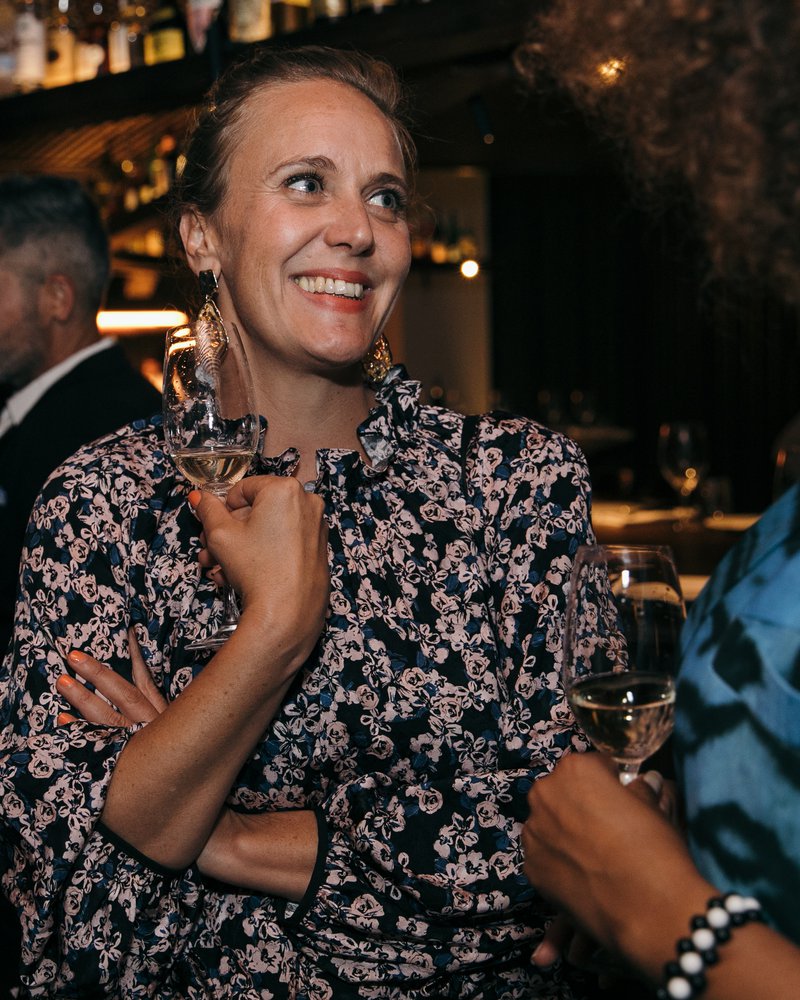 Sir Victor
The opening party
I have chosen a picture from our dinner party last year for press and influencers in celebration of the opening of Sir Victor in Barcelona. I was in a deep conversation with a local artist. Meeting new inspiring people from all areas of life and representing our brand is something I really enjoy doing. And I did enjoy the bubbles, too :)

What's an important lesson you've learned through your experiences with Sircle Collection?
The most important lesson I have learned is how meaningful it can be to push through a process and not take no for an answer and instead find creative solutions and think out of the box. Believe in your creation process and work hand in hand with your team and magic can truly happen.

Terrazzo or brass?
Terrazzo. I can't see brass anymore.

Negroni or beer?
Depends on the day. Beer only after surfing.

Super early or barely on time?
Early. Seems to be my only proper German behavior.

First to dance or last to dance?
First to dance. Dancing is another one of my favorite things to do, often in my kitchen together with my daughter.