Jan is one of the lovely faces you'll see at Berlin's Sir Savigny. He's been with the company since 2016 and has grown into two different roles since he started. Get an inside look at Jan's life at Sircle Collection with his Inner Sircle interview.
Why do you love your job?
I grew up in my grandmother's restaurant and the only place I could fall asleep was the kitchen's dishwasher. When I got older, I started doing service there since then I knew I wanted to pursue a career in hospitality. I love bringing guests joy and creating moments that they will remember. Seeing a guest leave smiling because of your work is worth so much!

What's been your favorite Sircle Collection project so far?
The one special project that always will stay in my heart is the opening of Sir Savigny. I moved to Berlin after living in a small village in the Black Forest. A couple of days later, I started as a team member of Sir Savigny's front of house team. I loved being part of the opening team, moving furniture to the guest rooms, stocking the minibars and having the suite as the office. It was several weeks of hard work with amazing colleagues. All the hard work and dedication paid off.
"You notice immediately that the teams love their jobs."

— Jan
Pick one of our company values (ambitious, surprising, heartfelt service and creative) and tell us a quick story about our company that comes to mind.
Heartfelt service: doing what you love to do, bringing a smile to our guests. Working at Sir Savigny or Max Brown Ku'damm, visiting Sir Albert in Amsterdam or Max Brown 7th District in Vienna, you notice immediately that the teams love their jobs. Getting greeted in the morning by the housekeeping team on the floor and getting tips by the front office team for the best coffee in town, there's always that special touch.


Pick a photo of you at work that's special to you and tell us about it.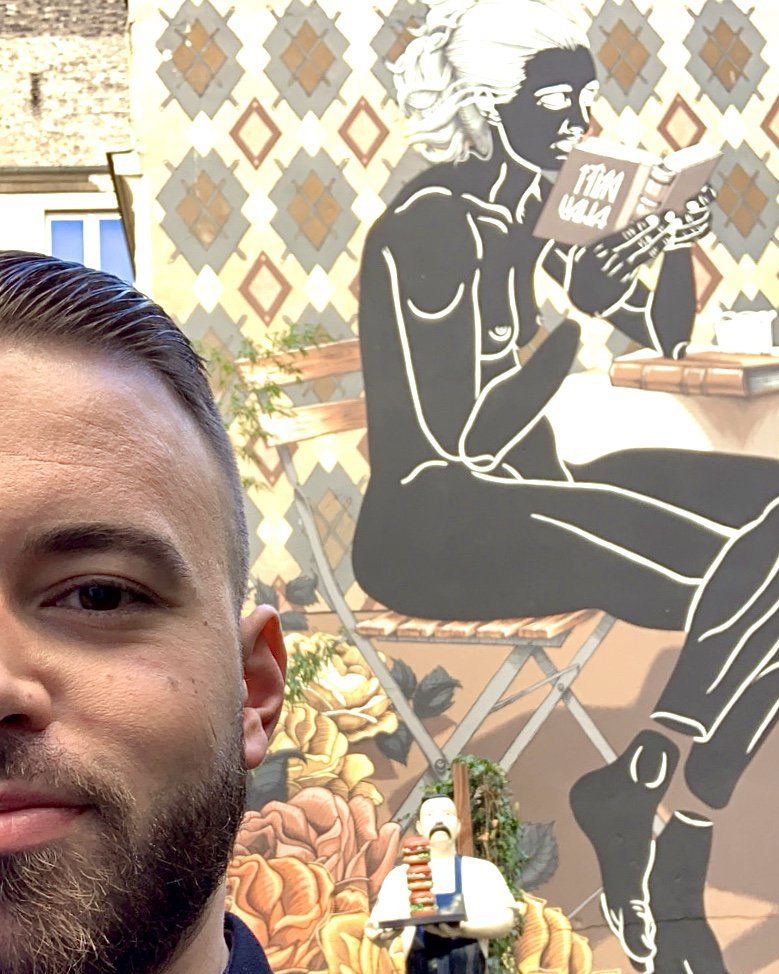 Walking into Sir Savigny
The Lady and The Butcher
Coming to work every day, I meet our permanent residents, our lovely Lady and the Butcher. I loved seeing how the Lady got created—she is now the team's symbol for Sir Savigny, a home away from home for us all.
The Butcher assembles the other half of the team. On the ground floor, you'll find The Butcher restaurant. They serve the tastiest burgers and ribs.
What's an important lesson you've learned through your experiences with Sircle Collection?
In the beginning, some things may seem to be unreachable. With dedication and the help of your colleagues, you can reach for it.

Bitterballen or croquettes?
The first thing I eat whenever I come to Amsterdam is bitterballen. One of the best creations ever made!

Autobiographies or fiction?
Do illustrated books by a photographer count as autobiographies?