Sircle Collection is expanding into more vibrant cities across Europe and we cannot wait to welcome you. And that's not all – we're delighted to introduce two brand new hospitality concepts to our portfolio: Sircle, a luxury lifestyle hotel, and Àterre, a space to live while traveling.

Our first Sircle property will open in London at the end of 2023, featuring 81 tastefully designed rooms and amenities in the charming Devonshire Square. Next, Sircle Milan will open its doors in spring 2024 in the iconic Torre Velasca building. With 72 ultra luxurious penthouses each with their own balcony, guests can experience the most magnificent views of the city from above. Both properties will be home to our members' club The Cover.

Next, a new addition to Sircle Collection, Àterre, will open in Rotterdam in Spring 2024. Àterre offers the ease of a guesthouse, the warmth of a second home, and the comfort of a hotel all under one roof – creating a sense of home for guests even when they're away.

In addition to our two new hospitality concepts, Max Brown will be expanding its charm to Italy and Greece this year with openings in Milan and Athens – we're also bringing another Max Brown to Vienna, this time to the artsy 5th District. Lastly, a new Sir hotel is coming to Prague in 2024 and will be located in a stunning heritage building in the heart of the city center.

Are you a member of Sircle Club? As a member, you'll have exclusive access to the best of Sircle Collection, including first-looks at our upcoming openings, special offers, and early access to bookings, among other benefits. Don't skip it - join today.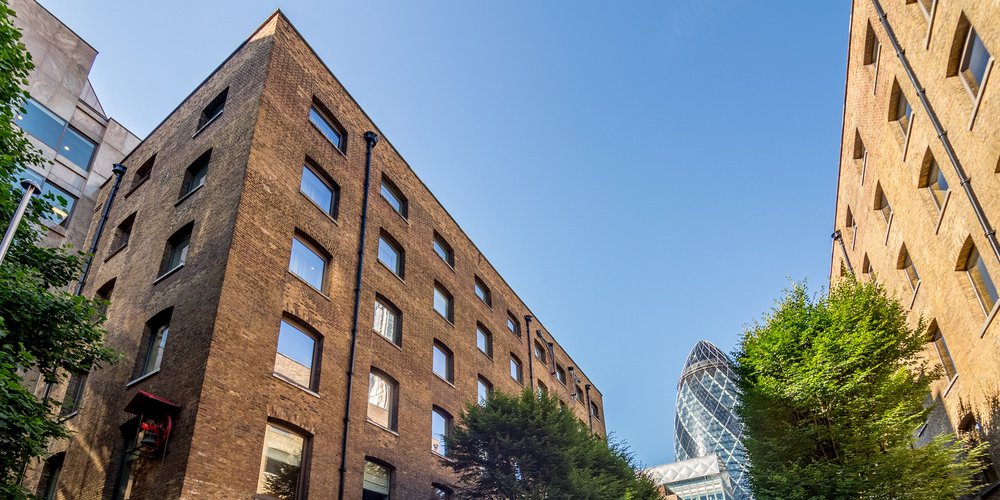 Introducing New Brands and Openings


Sircle London - Opening in 2023
Nestled in the tranquil brick-lined Devonshire Square, neighboring Shoreditch and just steps away from Spitalfield Market, Sircle London boasts an impressive collection of amenities, including 70 impeccably designed rooms and 11 suites, an outdoor botanical courtyard, a state-of-the-art fitness center and yoga studio, The Cover members' club, and the second Seven North restaurant, helmed by the celebrated Israeli chef Eyal Shani – whose first award-winning restaurant is located in our Max Brown Vienna property.

Offering guests a serene escape from the hustle and bustle of everyday life, Sircle London is the perfect base from which to explore the city through the eyes of its most stylish residents. With sophisticated touches, gracious, personalized service, and tastefully designed interiors, it promises to be the new place to stay when visiting the capitol.
Sircle Milan – Opening in 2024
The next addition to our Sircle properties is an exquisite collection of ultra luxury penthouses in the iconic Torre Velasca building in Milan, Italy. Originally built in the 1950s by BBPR, this magnificent skyscraper represents the first generation of Italian modern architecture, a true gem of Milanese history.

Our restoration project will showcase 72 penthouses that range from 85-360 sqm, each with its own balcony and featuring breathtaking panoramic vistas of the city, complemented by our members' club, The Cover, located on the 17th floor, and a sprawling 1000 sqm spa and wellness center. With interiors designed by Dimorestudio, the property's look and feel will raise the bar in elegance and luxury.

The property also features external outlets, including additional restaurant and bar concepts, retail units, and parking facilities. Making this the ideal place to take in the city, especially during special events such as Milan Fashion Week and Salone del Mobile. Each suite is thoughtfully designed to accommodate short and long stays, so guests can fully immerse themselves in Milanese life.
Àterre Rotterdam - Opening in 2024
The first Àterre property is set to open in Rotterdam in 2024. This new hospitality concept offers various types of accommodations for guests who want to stay two days or two months, including rooms, studios, and apartments, that cater to each traveler's needs. The space also provides common areas to relax, socialize, and work, along with delicious culinary offerings and local club memberships and programming.

Àterre integrates cutting-edge technology to provide guests with a hassle-free and comfortable stay. With features such as pre-ordered fridge items and a kitchenette, this unique blend of convenience and hospitality combines the comfort of a hotel, the coziness of a second home, and the familiarity of a guesthouse all in one place.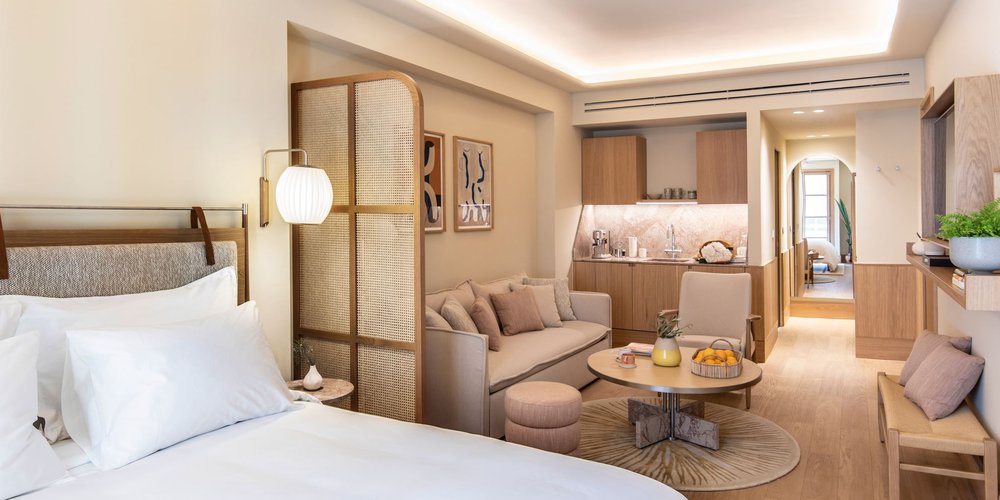 Current Brands and New Openings


Max Brown Milan - Opening in 2023
Just a short walk from Sircle Milan, we're thrilled to be opening our first Max Brown property in Italy, offering a laid-back and down-to-earth vibe in a dynamic and creative city that's teeming with fashion, art, and culture. This will also be our first property opening in Milan and our newest Max Brown outpost, featuring 64 rooms that are perfect for leisure travelers. Inside you'll find all of the Max Brown essentials—great coffee, the finest records, and the most comfortable beds around.
Max Brown Athens - Opening in 2023
As we venture into warmer destinations, we're happy to announce our next Max Brown property is opening in Athens. Located in the center of the city – within reach of historic squares such as Omonia, and with numerous coffee shops, sleek bars and restaurants nearby, Max Brown Athens, with a modern 70's feel, will boast 103 unique rooms, an outdoor terrace and a plunge pool and stunning rooftop views, where you can take in the city's breathtaking skyline surrounded by the many charming neighborhoods and ancient landmarks.


Max Brown Vienna - Opening in 2023
Situated in the artsy 5th District, Max Brown's newest addition to Vienna is the perfect complement to its historic surroundings, including the Margaretenhof with a storied history dating back to 1884/1885 and the iconic Naschmarkt market. Our 117 guest rooms, stunning meeting & event spaces, carefully curated local art collection, and all-day F&B concept on the hotel's ground floor promises all the basics at their very best.
Sir Prague - Opening in 2024

Sir is off to Prague - a city rich with history and culture, stunning architecture and an emerging culinary scene. Home to the newest Sir property and in close proximity to the famous Dancing House, alongside the Vltava River, Sir Prague will be located in a beautiful heritage building with 76 stylish rooms, an indoor courtyard and the third location of our award-winning Seven North restaurant – plus a gym and library, along with a hidden cocktail bar for our most curious guests.
The Cover Openings


With these incredible properties launching in new cities, we'll have even more destinations for members of The Cover to gather, create meaningful connections, and be inspired. Openings are planned in London, Milan, Amsterdam, and Vienna. Interested in becoming a member? Find out more here.
We cannot wait to welcome you to our new properties. This is an exciting year for Sircle Collection and for you to be part of Sircle Club, and we're thrilled to be offering even more places for you to travel and experience new cities with us. Stay tuned as we have more to share in the coming months about all of these openings and so much more.