We're celebrating Sircle Collection's 10th anniversary! We interviewed our founder, dove into the best art & design moments of the decade and a whole lot more. Stay tuned, our new podcast is coming too. Scroll down to see all the celebrations.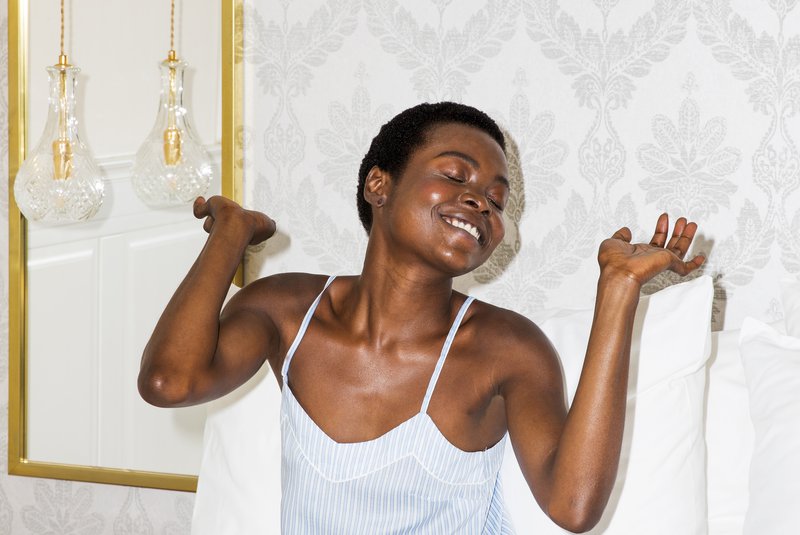 In honor of our 10th birthday, enjoy a very special 30% off stays in November and December this year at Max Brown, Sir and Park Centraal Hotels. Just log into Sircle Portfolio to get your gift.
Our Journey
Scroll to see the timeline of our growth from one hotel in Amsterdam to our diverse collection of projects.
Though expanding and changing over the years, this property has served as a hotel since the early 1900s.

June

Park Hotel Amsterdam

Our story starts with one hotel in 2006 when we acquired Park Hotel Amsterdam. With its incredible location and numerous meeting and event spaces, it became the ideal place for travelers combining business and pleasure.

November

Sircle Collection Launches

We started our company, then named Europe Hotels Private Collection, in Amsterdam. Our goal: to expand upon the success of Park Hotel Amsterdam and create unique hospitality experiences across Europe.

The building of Sir Albert is a former diamond-cutting factory.

May

Sir Albert

We introduced Amsterdam's Sir Albert, the beginning of our first original brand, Sir Hotels. Sir creates one-of-a-kind hotel experiences in some of the most interesting neighborhoods in the world. We take all the local specialties, surprises, strangeness and secrets—and amplify it with our own personal take on modern luxury.

This hotel is set right where two of Amsterdam's most famous canals intersect.

November

Max Brown Canal District

We unveiled Amsterdam's Max Brown Canal District, the beginning of our second original brand, Max Brown Hotels. Max Brown is our easy-going complement to the design-driven Sir Hotels, and it's all about the basics at their best: the best beds, coffee and locations.

The hotel is steps away from the world-famous Rijksmuseum and Van Gogh Museum.

February

Max Brown Museum Square

Max Brown Museum Square, our second Max Brown in Amsterdam, joined the collection.

"X BANK" is a nod to the historic bank that formerly occupied the building.

October

This month, we opened three remarkable properties

We opened our first property in Düsseldorf, Max Brown Midtown, our first Berlin property, Sir Savigny and our first design and fashion concept store, Amsterdam's X BANK.

Benedict, an ever-popular 24/7 breakfast restaurant, is located on the hotel's ground floor.

December

Max Brown Ku'damm

We celebrated the opening of Berlin's Max Brown Ku'damm, our second Berlin hotel in the collection.

The A'DAM Tower is a creative community. Sir Adam shares the building with Sony Music, MassiveMusic and more.

February

Sir Adam

We unveiled the monumental, music-inspired Sir Adam within Amsterdam North's famous A'DAM Tower.

The hotel has its own spa that is level with the beautiful Nikolaifleet canal.

March

Sir Nikolai

We unveiled our first property in Hamburg, the stunning Sir Nikolai.

The interior design reflects elements of the surrounding maritime culture.

June

Sir Joan

We celebrated the opening of our first property in Ibiza, the five-star Sir Joan.

November

Park Hotel Den Haag

We acquired the historic Park Hotel Den Haag to expand the Park Hotel family.

May

Max Brown 7th District & Seven North

We opened our biggest Max Brown yet: Vienna's Max Brown 7th District. We also partnered with celebrated chef Eyal Shani to open, Seven North, an original Mediterranean-inspired restaurant concept, on the hotel's ground floor.

Sir Victor is named after Victor Català, the revolutionary female Catalan writer.

June

Sir Victor

We celebrated the opening of our first property in Barcelona, the monumental Sir Victor. Additionally, we opened an original food and beverage concept, The Rooftop at Sir Victor.

September

Park Centraal Amsterdam

We rebranded Amsterdam's Park Hotel to Park Centraal, with plans to rebrand the Den Haag property in 2021. The Park Centraal Hotels brand brings the rich history and heritage of each property to life and celebrates the Dutch work-life balance. We then opened Bar Claes in the hotel's lobby—our third original food and beverage concept of the year.

February

The Zero Space

We unveiled The Zero Space, an original spa and gym concept at Barcelona's Sir Victor.

June

The Sircle

In 2021, we unveiled The Sircle, our new private members' club, and its first club location at our Barcelona hotel, Sir Victor. Members enjoy exclusive benefits at the hotel's many outlets, including free access to The Zero Space Spa & Gym, special rates at The Rooftop and MR PORTER, members-only events and more. We aim to cultivate an inspired, connected circle of members with offerings that fall in the three key areas of life—business, wellbeing and community.