Meet Natalia, our fantastic Hotel Manager at Park Centraal Amsterdam. She oversees the elegant hotel, making sure each guest has a flawless experience from start to finish. Get to know what life is like for Natalia with her Inner Sircle interview.
Why do you love your job?
I love my job for several reasons: the diversity of responsibilities, which makes every day different and gives me the opportunity to keep learning; the diversity of people I get to work with and meet in the hotel, which helps me grow as a person; the fact that I have the opportunity to help others grow is a huge bonus.


What's been your favorite Sircle Collection project so far?
The refurbishment, rebranding and reopening of Amsterdam's Park Centraal. What an amazing rollercoaster! I am especially proud of the great cooperation and engagement of all the different departments that went into this project.
"I feel so lucky to work with a team so incredibly open to change."

— Natalia
Pick one of our company values (ambitious, surprising, heartfelt service and creative) and tell us a quick story about our company that comes to mind.
There are so many stories I could tell about our teams and Heartfelt Service. Today I will tell you about Magda Kaminska, our Food & Beverage Manager (our former Front Office Manager and Housekeeping Manager. Talk about ambitious!). In mid-2019, she went to visit one of our guests who went to the hospital and was not taken care of by her fellow travelers. Magda brought her clothes, a toothbrush, books, you name it. This guest was touched by Magda's visits, and so was I.
Pick a photo of you at work that's special to you and tell us about it.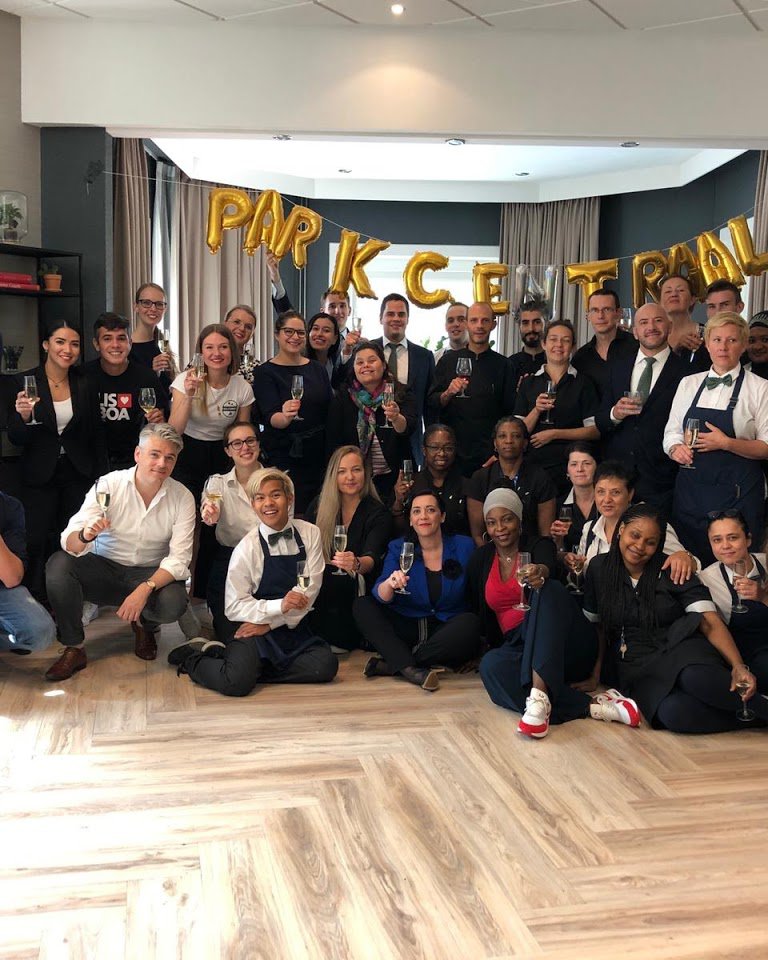 The Park Centraal Opening
Amsterdam
This is a team photo just before reopening Park Hotel as Park Centraal. It's a pity the photo is missing many colleagues and key departments, like the technical department and everybody involved at HQ. It reminds me of how lucky I felt to work with a team so incredibly open to change.
What's an important lesson you've learned through your experiences with Sircle Collection?
The vulnerability of our world as we know it. 2020 has also reinforced my belief of focusing on inclusion and sustainability longterm,


Autobiographies or fiction?
Autobiographies, philosophy and poetry.

First to leave or last to go?
Last to go. No backbone, haha.

Bitterballen or croquette?
Croquetas de mama.